Thank You for Signing Up!
You'll receive your Free Info in your email in a few minutes (you'll need to confirm your email address first).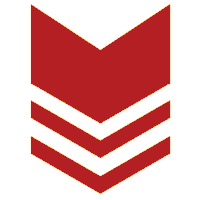 Wait!
Before you close this, we have a Special, One-Time Offer for new subscribers…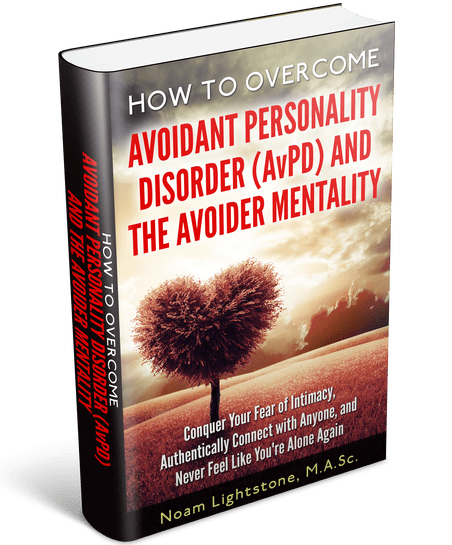 Get the How to Overcome Avoidant Personality Disorder (AvPD) and the Avoider Mentality Book for just $5
$5

Regular Price: $19

Our AvPD and Avoider Mentality book usually sells for $19. For first-time subscribers, we'll give it to you for only $5. That's a full 75% off.

Backed by a 30-day money back guarantee.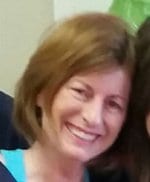 "A year ago I was a depressed, needy, emotional wreck. I blamed myself for any problem that others had and worried myself sick about how I could help them. I had a lot of shame and guilt because of my past. I had failed in two marriages and I was told that I was responsible for most of my son's problems because of his childhood, which kept me from having the relationship that I wanted as a grandmother to my four beautiful grandchildren.
I was told that I was an avoider which lead me to research what an avoider was. I went on to study this book and listen to talks by Noam and a lot of things became clear to me.
Today I am as happy as I have ever been in my life. There are still situations that are not the way I would like them to be, but I have accepted that they are out of my control. I have apologized for the hurts that I caused and I have forgiven myself. Others will have to decide if they chose to forgive me. I am very fortunate to be able to have a fantastic life now that I have freed my mind.
I have peace and love in my life. I thank Noam for being a big part of that. His book was a turning point for me."
How to be completely free of social anxiety, internalize that you're amazing as you are, and know deep down that you deserve just as much love, intimacy, and affection as everyone else (hint: It's all in your head).

How to identify how many avoider tendencies you have with a simple and quick quiz.

The REAL reason why you're so scared of your own emotions, connecting with others, being abandoned…and what you can do about it.

How to bring out your authentic personality, share yourself with anyone, and destroy any feelings of shame.

Why you want intimacy and connection so bad, but are deathly afraid of getting them at the same time.

3 essential tools to fast-track your progress in overcoming the avoider mentality.

The 7 mental traps you fall into as an avoider — how to identify them and how to get out of them FAST.

The one method to get over ANY fear you have, and why 'Just do it' is useless (you could pay THOUSANDS in therapy and not even learn this).

How to get out of those useless thought patterns and shame spirals—the reason you get into them and the one simple way to step out of them.

How to let go of past traumas and events that still torment you and hold you back.
"The best book I've read in the attachment theory/relationship field. And I read a lot. Highly recommended for understanding how you form relationships at a core level instead of looking for quick answers that will just put you right back where you started."

– Rick M., Toronto

"The biggest lesson I picked up from reading this book was how I do not need to fear having deep relationships with the opposite sex. For many years, I avoided having serious relationships because I was afraid of putting myself in a vulnerable position. This book has shown me a new perspective on how I can approach this commitment anxiety and tackle it head on."

– Zam T., Phoenix
"I've always had problems running away from long term commitment, and this book gave the simplest explanation of why and how to change it. It's not easy, but Noam's system is better than anything else I've tried. I definitely feel a lot more at ease… like people are closer to me. Glad I got an advance review copy and hoping things will keep going up!"

– Biron C., Boston

"I have finished reading the book, it's insightful and I like it so much…It has unlocked some of my death locks in my mind/life. The tips are useful and practical too! Thanks again for sharing the amazing ideas and information on how to overcome the avoider mentality.

– Yully L., Penang
Step-by-step and understanding advice empowering you to take control of your life.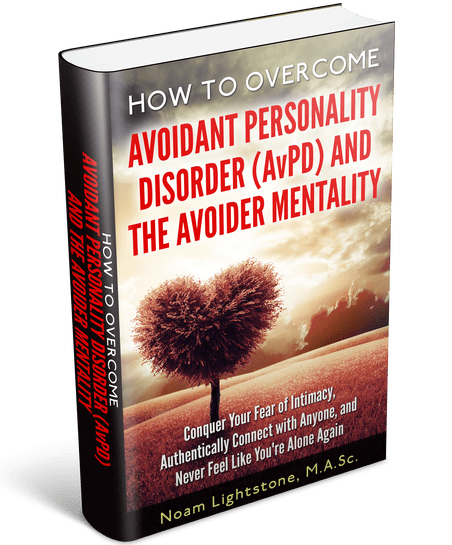 ---
The essential guide to conquering your fear of intimacy and building rewarding relationships.
---
BUY IT NOW FOR $5